Archive
Subscribe to posts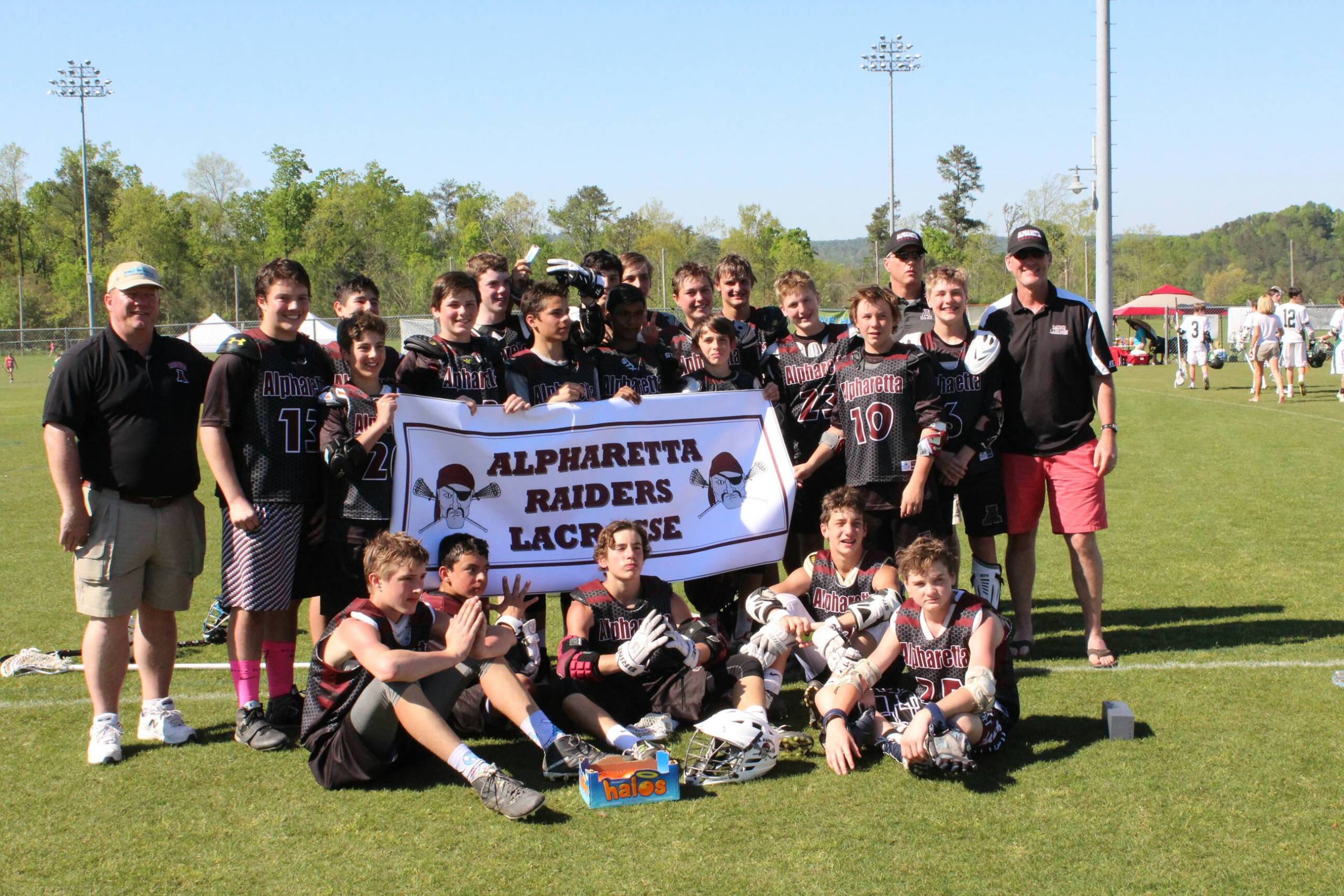 "HALO MOJO" results in a  Runner Up Finish at the 13th Annual Dan Anderson Lacrosse Classic
 This past week our Alpharetta Junior Raider Select team traveled to Birmingham, Alabama for the 13th Annual Dan Anderson Lacrosse Classic. This tournament is a tradition with our Alpharetta Junior Raider program. I am extremely proud to say that the Junior Raiders had their best showing in the school's history.
 The Raiders finished 2nd overall losing in a very contested championship with our rival the Roswell Hornets. The Junior Raiders were the # 1 overall seed when Pool play was completed going 5-1. Alpharetta beat Altoona 4-3 to advance to the Finals where they faced Roswell in the Championship.
 Even more impressive was our 3-0 Braveheart victories on Saturday and Sunday. Please take a moment to congratulate these players when you see them these next few weeks. Also a big thank you to our 3 Coaches this past weekend, Coach Stan Finnerty, Coach Dan Baldwin and Coach Doug Melton. Parents as always thank you for your time and energy in creating a great atmosphere and time for all that attended the tournament.
 GO Junior Raiders!!!
  Registration will begin the week of December 28th. We are asking for a $150 deposit to hold your spot. Our 2016 Summer Travel Fee remains at $650.00 per player. This year it will include new uniforms. Our goal is to keep the cost down for our parents. Thus we kept the cost at $650.00 per player. It is important to get everyone registered by May 10th 2016 as our tournament fees will be due at this time.
The 2016 Summer Travel Season will consist of 3 Tournaments with our season ending the week of June 19th in Advance, NC. Coach Snow will be overseeing all teams with Head Coaches to be assigned. Coach Snow has coaching commitments from his current Reinhardt University team as well as our current Assistant Coaches George Walker and Billy Binder.

The tournament schedule will be as follows
June 4th-5th : Country Lax Festival – Nashville, TN
June 11th-12th : NXT Summer Jam – Kennesaw, GA
June 18th-19th : Mid Summer Classic (Showcase) – Advance, NC
All Tournament Deposits are due February 15, 2016
Deposit is $150
 per player
ALL REGISTRATIONS FORMS CAN BE SENT TO:
mailto: jstephen.duncan@siemens.com
Alpharetta Raiders Lacrosse Boys Summer Camp
Elementary and Middle School Camps
June 8-9-10, 2015, 
5:00 - 8:00 PM
Alpharetta High School Stadium
This summer Alpharetta High School Lacrosse and the Alpharetta Lacrosse Club will host the 10th Annual Raider Summer Boys Lacrosse Camp – open to any student entering 1st through 9th grades(campers do not have to be zoned for AHS to attend).  The camp will be taught by the Alpharetta High School Raiders lacrosse coaching staff as well as select Varsity athletes, and will consist of three days of high-intensity lacrosse instruction you don't want to miss!  Open to ALL levels of experience from beginners to advanced players (campers are divided by age and skill level).  Instructional sessions will run from 5:00 – 8:00 PM each day at the Alpharetta High School Stadium Turf Field.  Space is limited with registration taken on a first come, first serve basis.  To secure a space (including a reversible jersey), it is recommended you 
sign-up no later than May 10, 2015
.
Camp fee is $125
 per camper and includes practice sessions, instruction, and reversible "pinnie" jersey. 
Please complete the attached registration and waiver form and mail with check (payable to Alpharetta Lacrosse Club) to:
Raider Lacrosse Camp c/o Cathy Finnerty, 731 Eagles Mere Court, Alpharetta, GA 30005
The 2nd Annual .
UGA Lacrosse Clinic is back!
January 10th.