Announcements
Subscribe to posts
Georgia Swarm and Reinhardt University Lacrosse Skills Camp Registration.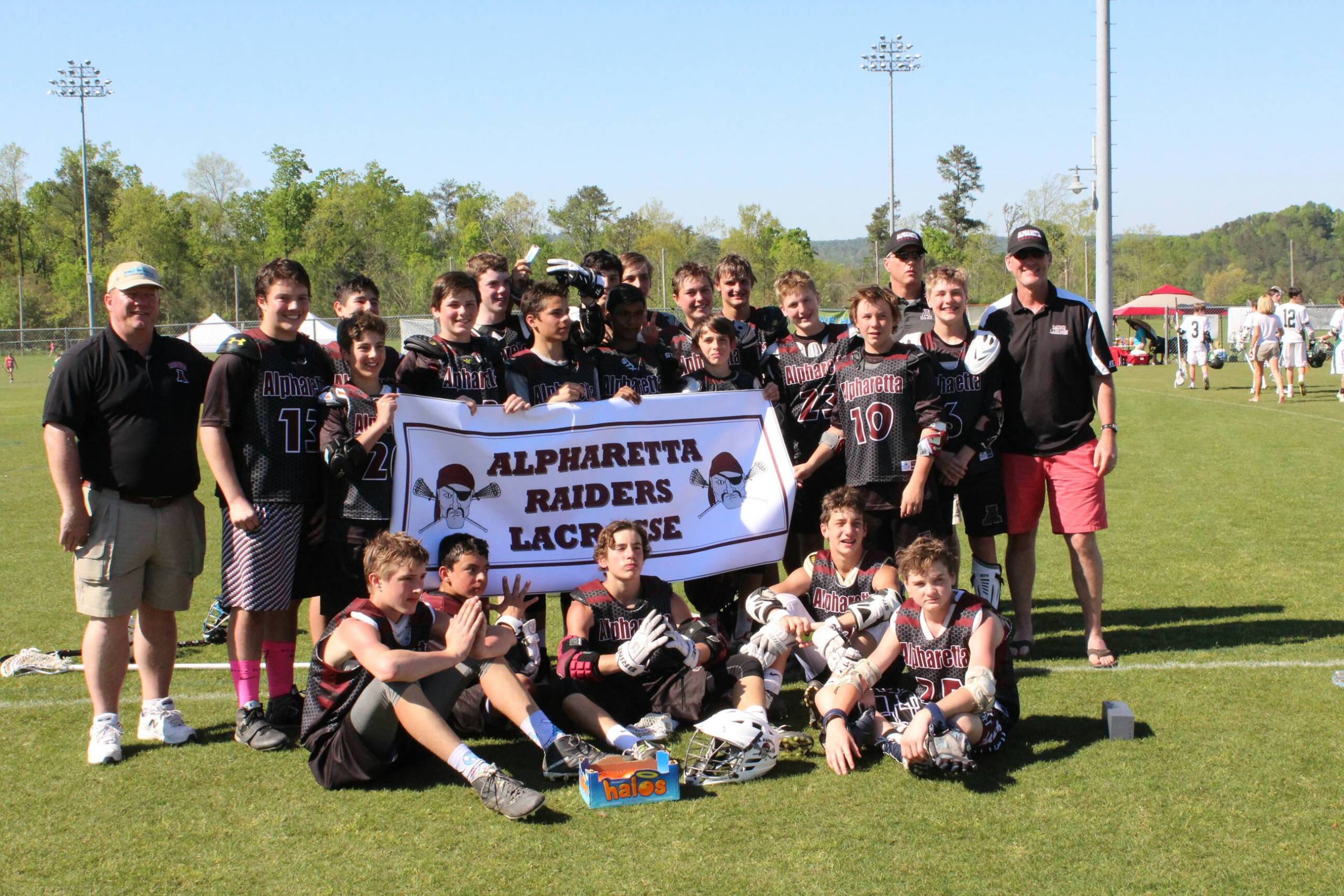 "HALO MOJO" results in a  Runner Up Finish at the 13th Annual Dan Anderson Lacrosse Classic
 This past week our Alpharetta Junior Raider Select team traveled to Birmingham, Alabama for the 13th Annual Dan Anderson Lacrosse Classic. This tournament is a tradition with our Alpharetta Junior Raider program. I am extremely proud to say that the Junior Raiders had their best showing in the school's history.
 The Raiders finished 2nd overall losing in a very contested championship with our rival the Roswell Hornets. The Junior Raiders were the # 1 overall seed when Pool play was completed going 5-1. Alpharetta beat Altoona 4-3 to advance to the Finals where they faced Roswell in the Championship.
 Even more impressive was our 3-0 Braveheart victories on Saturday and Sunday. Please take a moment to congratulate these players when you see them these next few weeks. Also a big thank you to our 3 Coaches this past weekend, Coach Stan Finnerty, Coach Dan Baldwin and Coach Doug Melton. Parents as always thank you for your time and energy in creating a great atmosphere and time for all that attended the tournament.
 GO Junior Raiders!!!
  Registration will begin the week of December 28th. We are asking for a $150 deposit to hold your spot. Our 2016 Summer Travel Fee remains at $650.00 per player. This year it will include new uniforms. Our goal is to keep the cost down for our parents. Thus we kept the cost at $650.00 per player. It is important to get everyone registered by May 10th 2016 as our tournament fees will be due at this time.
The 2016 Summer Travel Season will consist of 3 Tournaments with our season ending the week of June 19th in Advance, NC. Coach Snow will be overseeing all teams with Head Coaches to be assigned. Coach Snow has coaching commitments from his current Reinhardt University team as well as our current Assistant Coaches George Walker and Billy Binder.

The tournament schedule will be as follows
June 4th-5th : Country Lax Festival – Nashville, TN
June 11th-12th : NXT Summer Jam – Kennesaw, GA
June 18th-19th : Mid Summer Classic (Showcase) – Advance, NC
All Tournament Deposits are due February 15, 2016
Deposit is $150
 per player
ALL REGISTRATIONS FORMS CAN BE SENT TO:
mailto: jstephen.duncan@siemens.com
In recognition of the fast-growing popularity of the sport of lacrosse within Georgia, Governor Nathan Deal has declared April 26, 2014 to be Georgia Lacrosse Day. This official day of celebration takes place as the SouthEastern Lacrosse Conference (SELC) celebrates their 27th Annual Championship Tournament, which will be played in Johns Creek, Ga., from Friday, April 25, through Sunday, April 27.
 "We are again honored to have Governor Deal recognize a day for the sport of lacrosse in Georgia. This year's tournament field is as competitive as any I have seen in my 20 years of SELC tournaments. We look forward to great games and thrilling the fans with college level lacrosse. Many of the players will be from metro Atlanta high school programs " commented SELC President and Tournament Director Doug Horn.
"This tournament continues to be one of the city's most eagerly anticipated and action packed events" said Heather Blanchard, Johns Creek CVB. "Whether you're a seasoned lacrosse player or a fan of great action packed sports, you owe it to yourself to come out and witness the exhilarating competition."
Pictured from left to right: Heather Blanchard(Johns Creek CVB),Mason Muller(South Forsyth High School), Connor Redmond (Northview High School), Governor Nathan Deal, Alexa Rivard(Northview High School) Matt Moore (Alpharetta High School), Doug Horn (President of SELC)